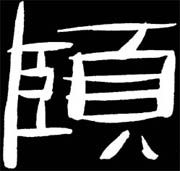 I's upper jaw thunders Sinai's theme;
I AM the Law; eat & cross the Stream!
Avast! giant tortoise -no bread from stones!
My flesh & blood are meat & drink indeed!
The world's saved by Golgotha's deathless deed.
The tiger glares down -brilliant power to feed.
The Sober Goblet gushes golden mead!
Thrice-blessed Substance, penetrate the bones!
Back to the Square of Hexagrams