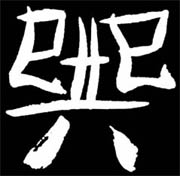 SUN warns the Wise -beware the whip!
"Thy will be done"; thou shalt not slip!
Three times I say it, this is my refrain.
Beneath the couch, waiting wizard, stay.
God's Spell & Scourge! take the hint today.
Reiterated, said again & again!
Thy heart is full -maintain the right of way.
Thy heart o'erflows -relax the axe & pray.
Back to the Square of Hexagrams